Search By Cuisine
American
Barbecue
Brew Pubs
Cajun
Canyon Dining
Chinese
Coffee Houses
Cosmopolitan
French Cuisine
Indian
Italian
Japanese / Sushi Bars
Mexican
Micro Breweries
Middle Eastern
Seafood
Steak Houses
Thai
Vietnamese
Salt Lake City Pizza
Best Soup in Salt Lake City
Kid Friendly
Alphabetically Listed
Best Breakfast Spots in Salt Lake City
Downtown Area Restaurants
Salt Lake Valley Restaurants
Sandy Utah Restaurants
New Restaurants in Salt Lake City
Who Makes the Best Burgers in Salt Lake City
The Best Philly Cheese Steaks in Salt Lake City
Free Coupons & Discount Offers
Salt Lake City Bars
Salt Lake City Caterers
Park City Restaurants
Park City Bars
Visit Park City








"A Taste of Salt Lake"






Salt Lake City's popular real dining guide proudly presents...Salt Lake City Restaurants.org! If you are planning to visit Salt Lake don't miss Salt Lake's Finest and Award Winning Restaurants.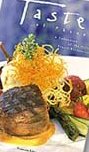 Choices, Choices, Choices...Dining in Salt Lake.
"A Taste of Salt Lake" is a printed restaurant guide for Salt Lake City with 60,000 copies distributed each year and we are proud to be able to bring you this on-line edition!

Salt Lake City has always been a traditional place with residents not going anywhere without the kids. A cheap night out at a chain restaurant or a buffet style restaurant still packs them in. But, Salt Lake City always had restaurants that served award-winning food, and to the delight of diners with educated palates, Salt Lake's dining scene has arrived and is expanding.






We also included info on best places to "party", our fun bars and nightclubs here in Utah! Park City info is added if that is your destination.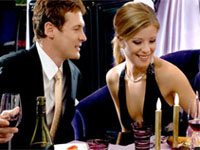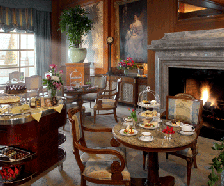 The Best of Salt Lake Dining!


We hope the information within is useful to you, and hope you find everything you are looking for.

Click Here To E-mail Us




More information from

Visit Salt Lake City - Skiing Utah - Utah Vacations - Salt Lake City Hotels



Taste of Salt Lake TM

















Copyright 2013 Taste of Salt Lake TM. All rights reserved.